CHILDREN'S PARADISE
LESS STRESS FOR THE PARENTS
A quality holiday home specialising in families with children and babies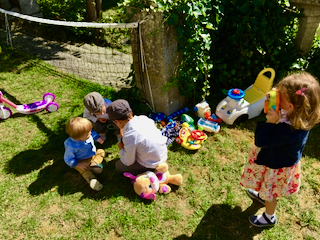 Children and babies are welcome! As grandparents themselves, the owners have made every effort to make life easier for parents by offering a well-equipped, safe and entertaining place for children of all ages. So that the word holiday no longer rhymes with moving, a maximum of cumbersome equipment or offering additional comfort awaits you on site. Make your life easier and travel lighter with the furniture listed below!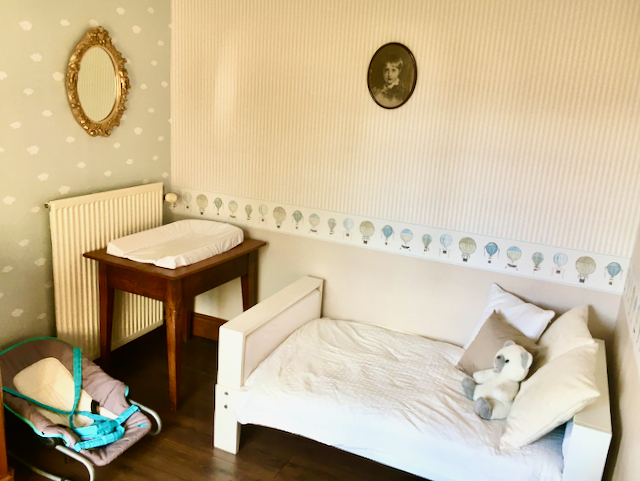 1 EXTRA BABY ROOM

a small additional room for a young child / baby connected in enfilade to the Park room
1 small wooden bed for children aged 2 to 4 years and/or 1 cot
many other rooms have twin beds
2 changing mats
1 baby rocking seat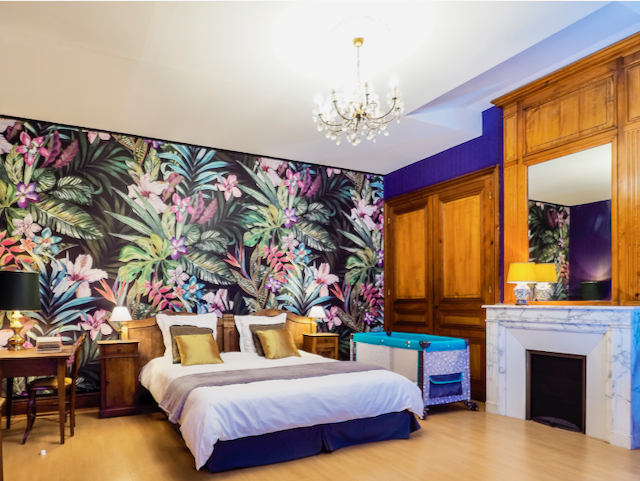 4 COMFORTABLE COTS

up to 4 umbrella beds already set up on arrival
a good mattress completes every cot for its comfort
the children's beds are equipped with plastic mattress protectors
2 sets of sheets per cot for stress-free rolling
washing machine and tumble dryer make it easy to change clothes during the day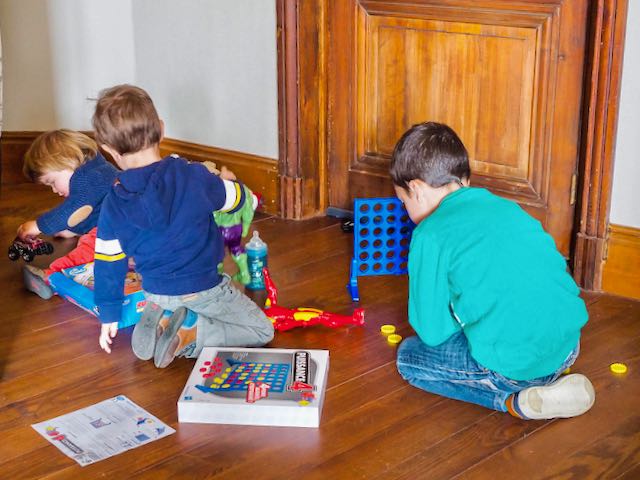 ON-SITE EQUIPMENT

1 pushchair
1 wooden playpen for baby to play safely
1 potty and 1 toilet bowl reducer
1 small bathtub
1 anti-slip mat for the bathtub
steps in the bathroom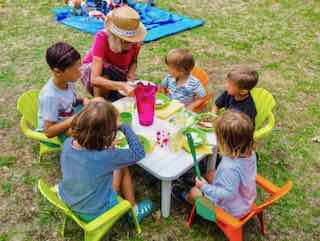 ADAPTED KITCHEN

1 blender, 1 microwave, 1 food processor
1 bottle brush
plastic cutlery, glasses and plates for baby
2 chair risers for eating with the grown-ups
3 high chairs
1 small table + 4 small indoor chairs
1 small table + 5 small outdoor chairs
ADDITIONAL PRECAUTIONS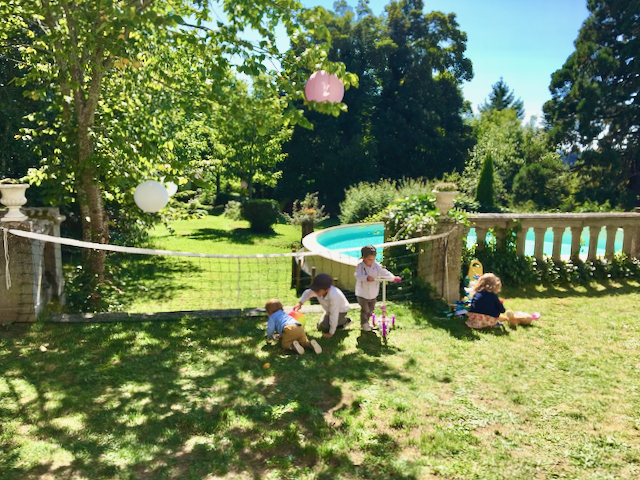 A safety net to enclose the large terrace 100%.
For the safety of young children, you can close off access to the large enclosed park with a safety net, so that your little ones can only play on the large terrace and you have peace of mind to enjoy your holiday.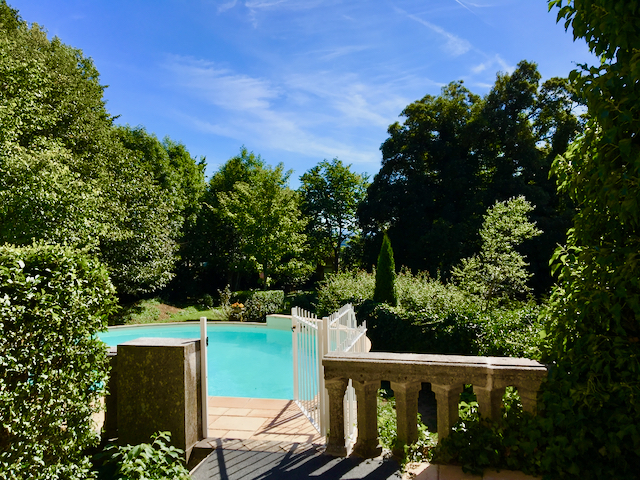 A heated swimming pool in summer, closed and protected

gate to lock the pool
alarm in the pool
above ground pool to prevent falls
barriers from the terrace
teens and parents have a place to play with the little ones
a paddling pool will delight the little ones
Outdoor games
A child-friendly pool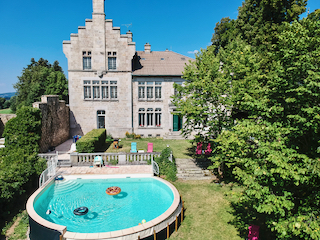 Open the big box and let your children choose the fun buoys, fries, boards, flippers, water games that will give them great pleasure!
Build the cabin of your dreams!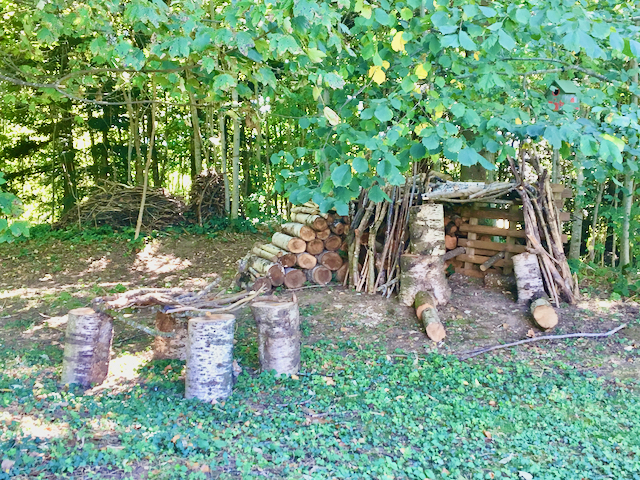 At the end of the property there is a small wood, where you can play at being an adventurer without the risk of getting lost, as it remains within the perimeter wall. Every spring, the wood of the trees is left at the disposal of the young hut builders. The children take it in turns to imagine their ideal house.
Swinging with several people at the same time!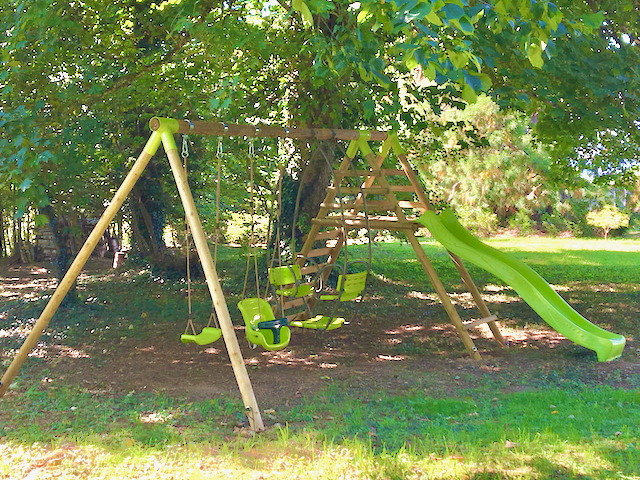 Outside in the large park, your children can play all day on the portico. It is placed under the big trees, so that they are always in the shade in summer and don't get sunburned. In addition, the swings are visible from the kitchen, so that the adults can always keep an eye on the happy little tribe.
Indoor games
A never-ending game of ping-pong!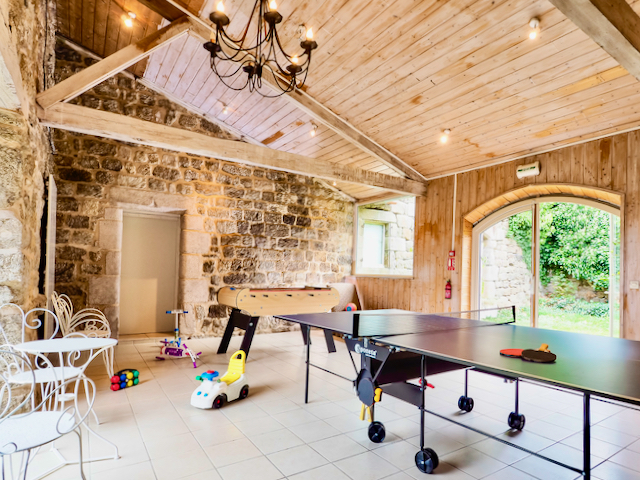 A large games room offers children and teenagers hours of fun. Table tennis, table football, bowls, scooters, bicycles … enough to keep the afternoons busy. A large games room offers children and teenagers hours of fun. Table tennis, table football, bowls, scooters, bicycles … enough to keep the afternoons busy. Even in bad weather, they will have enough space to have fun!
In the large living room a cupboard is reserved for board games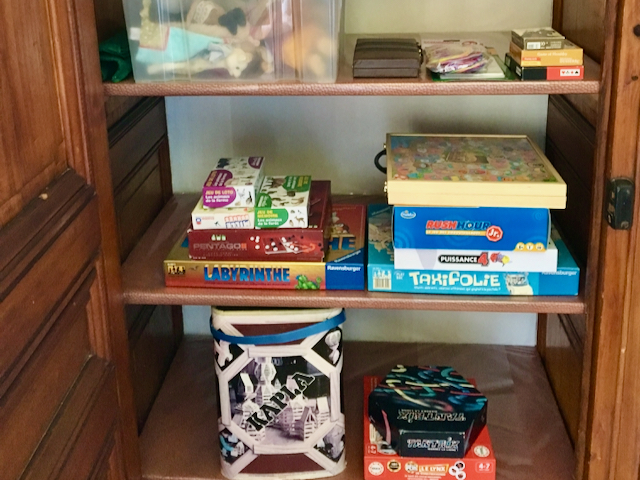 Scrable, puzzles, Pentagon, …
Kapla, Rush Hour, Labyrinth, …
Dolls and teddy bears, …
Queen, Little Horses, …
Cards, thousand stones, Game of Heraldry, …
So pick a book adapted to your child's age and tastes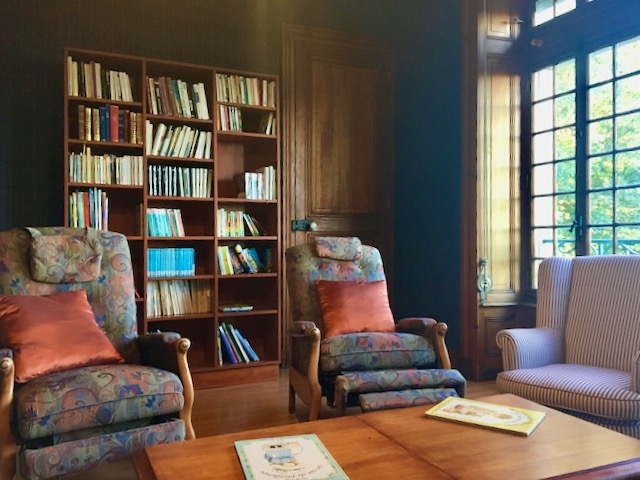 picture books for toddlers
novels, thematic books
science fiction books
books in foreign languages
comic books
When it rains, offer them a film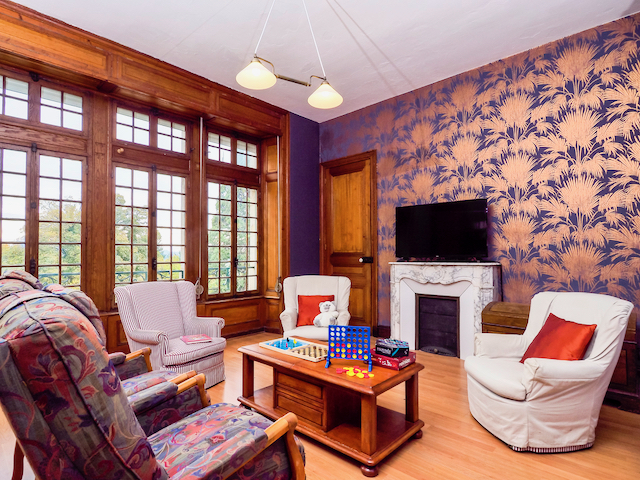 a large television with a USB plug to charge your favourite films or cartoons
for the older ones, internet is available in WIFI (fiber)
You now know much more about the Château de La Bruyère en Velay! Discover now this exceptional place in pictures…