Let's prepare your stay together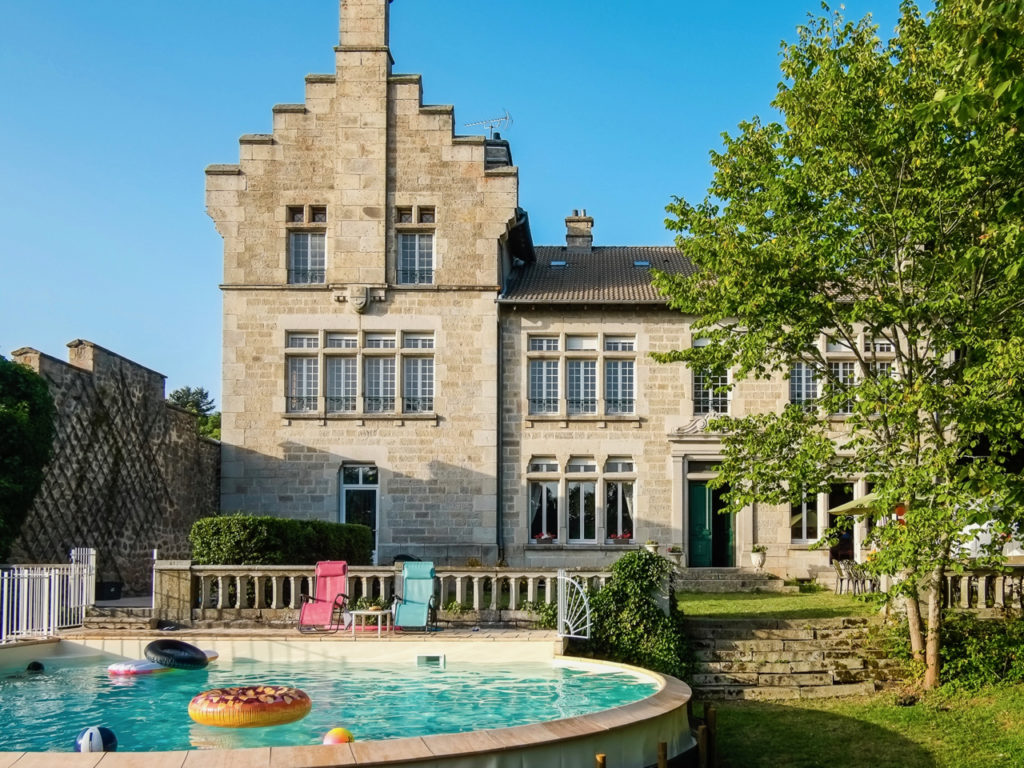 Please contact us directly for any enquiries or bookings. We will be happy to answer you as soon as possible.
– E-mail (remove the anti-spam spaces): contact@chateaudelabruyere.fr
or via the form below
!! Out of respect for the neighbours and the furniture, this historical place is not suitable for parties, stag or hen parties or any other noisy parties!
Leave us your message, we will be happy to answer you as soon as possible.
If you have any special requests, please do not hesitate to contact us and let us know your requirements. We understand everyone's wishes and would like to find the best solution for you to make your stay as pleasant as possible.
Our location
Our precise location is shown on this map.
Our GPS coordinates are: lat. 45.184283 long. 4.310340
Address : 41 rue de Notre Dame, 43290 Montfaucon-en-Velay
The Château de La Bruyère en Velay is ideally situated on the borders of the Ardèche and the Midi of the Auvergne to discover the beauties of the Massif Central. Whether it is the first castles of the Loire such as Rochebaron, the castle of Lavoûte-Polignac, the fortress of Polignac, the villages of Moudeyres or Bigorre with their traditional habitat, one of the most beautiful villages of France such as Arlempdes, towns of character such as Le Puy-en-Velay or La Chaise-Dieu, the Loire or Lignon valleys, hiking trails on the high plateaus of the ancient Auvergne volcanoes, the Château de La Bruyère en Velay offers you a wide range of programmes in the vicinity.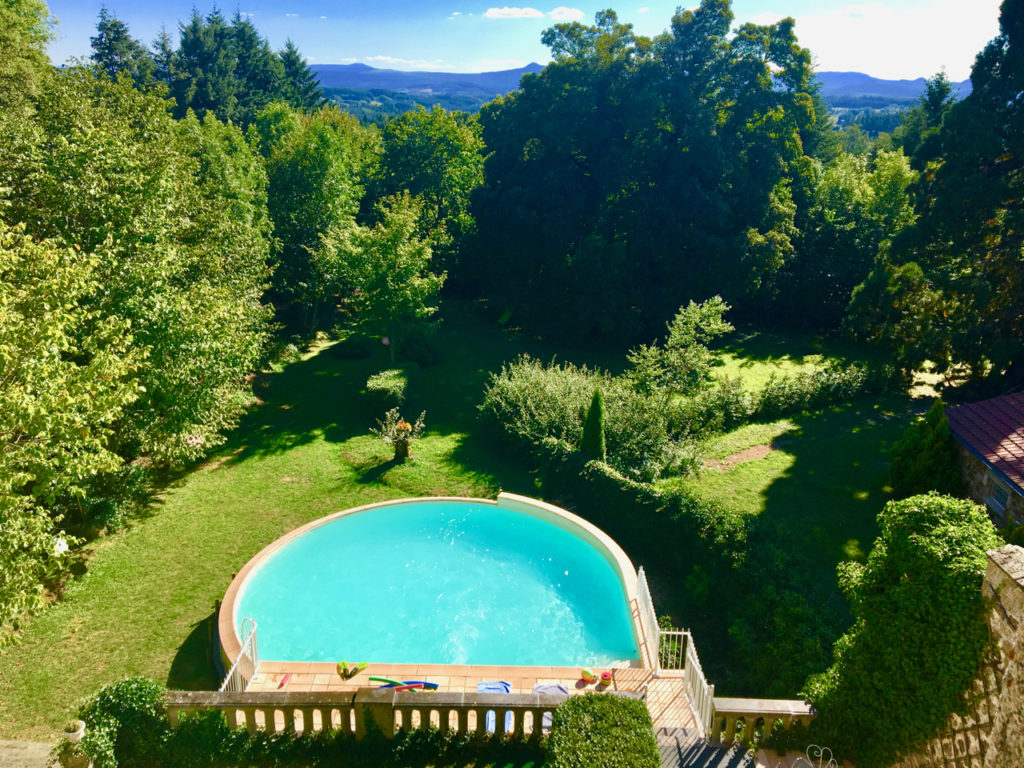 The Château de La Bruyère en Velay is located in Montfaucon-en-Velay in the heart of the Vivarais-Lignon plateau, near :
Tence (7 km), with its many outdoor activities

Lake Valette (10 km) or Lake Devesset (23 km) and their water activities

Saint-Bonnet-Le-Froid (12 km), internationally renowned gastronomic village

Yssingeaux (15 km), in the heart of the volcanic juices

Le Chambon-sur-Lignon (18 km), a place of history with an international reputation

Annonay (40 km), capital of the Ardèche verte next to the animal park of Peaugres

Saint-Etienne in the Loire (45 km) and its museums of Modern Art, Mining, Art and Industry…

Le Puy-en-Velay prefecture of the Haute-Loire (45 km), city of Art and History (UNESCO)

Mount Mézenc (50 km) with its 360° panoramic view of the Ardèche valleys and the plateau of ancient volcanoes

The Rhone Valley – Motorway A7 – exit n°12 Chanas (56 km)

Mount Gerbier-de-Jonc (60 km) and the source of the Loire

La Chaise-Dieu in Haute-Loire (73 km), with its abbey and music festival

Valence (80 km), Roman city at the gateway to Provence

Lyon (100 km), regional capital rich in culture and historical sites
The next TGV stations are in Saint-Etienne (45 km), Valence (83 km) and Lyon (100 km).
Lyon Saint-Exupéry International Airport is 107 km away, Saint-Etienne Andrézieux-Bouthéon is 57 km away and Le Puy-en-Velay-Loude is 60 km away. 
The Château de La Bruyère en Velay is located 517 km from Paris and 278 km from Marseille and Montpellier.
 See you soon at Château de La Bruyère en Velay, your next holiday rental!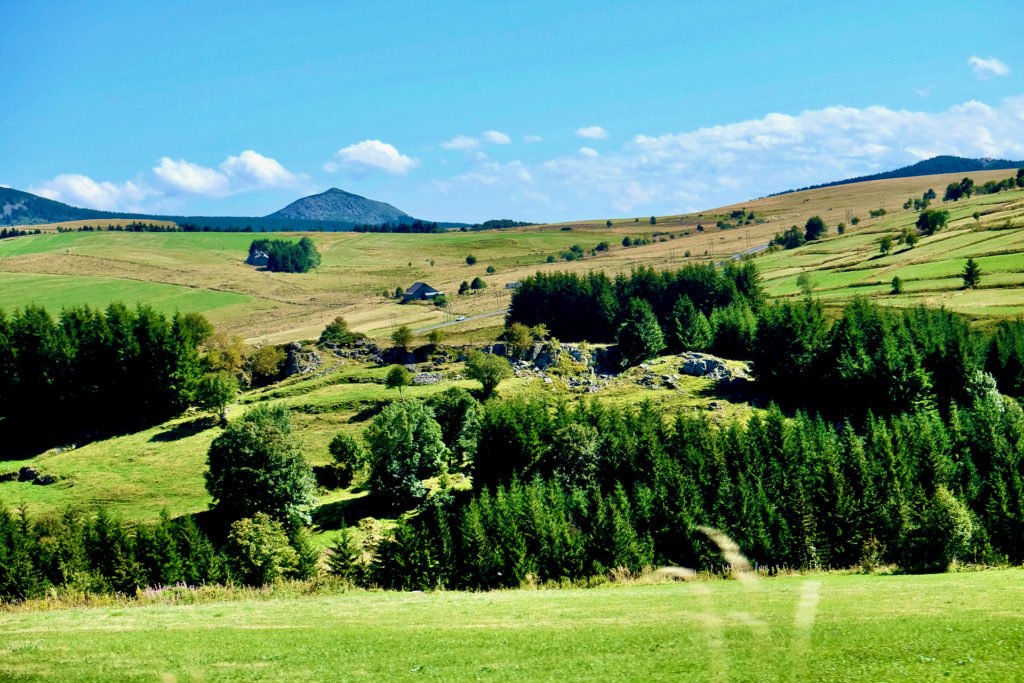 Mentions légales
Editeur
Ce site est édité par Martine Fontbonne
Le Château de la Bruyère en Velay
41 rue Notre Dame
43290 Montfaucon-en-Velay
Directeur de la publication
La directrice de la publication est Martine Fontbonne
Hébergeur
Le site www.chateaudelabruyere.fr est hébergé par la société OVH
Siège social : 2 rue Kellermann – 59100 Roubaix – France / site web: www.ovh.fr
Limitation de responsabilité
Ce site ne saurait être tenu pour responsable des erreurs rencontrées sur le site, problèmes techniques, interprétation des informations publiée et conséquences de leur utilisation. En conséquence, l'utilisateur reconnaît utiliser ces informations sous sa responsabilité exclusive.
Propriété intellectuelle
Les contenus de ce site (structure, design, textes, images, animations, logo…) sont la propriété exclusive de Martine Fontbonne sauf mention contraire. Toute représentation totale ou partielle de ce site est soumise à l'autorisation préalable, écrite et expresse de Martine Fontbonne.