CHOOSE CONVIVIALITY IN A HISTORIC SETTING
What a curious building!
Discover this building with an atypical architecture for the region, whose facade with redents is inspired by the Flemish style. It was designed by Bruno JOUVE, chief architect of the city of Saint-Etienne and winner of the 1878 Chaudesaigues Prize awarded by the Ecole des Beaux-Arts in Paris, nicknamed the "Petit Prix de Rome".
Rebuilt at the end of the 19th century on a centuries-old estate, this house was very modern for its time.
A family home filled with children's laughter and happy evenings…
More than a century of holidays in the countryside…
It's up to you to write the rest!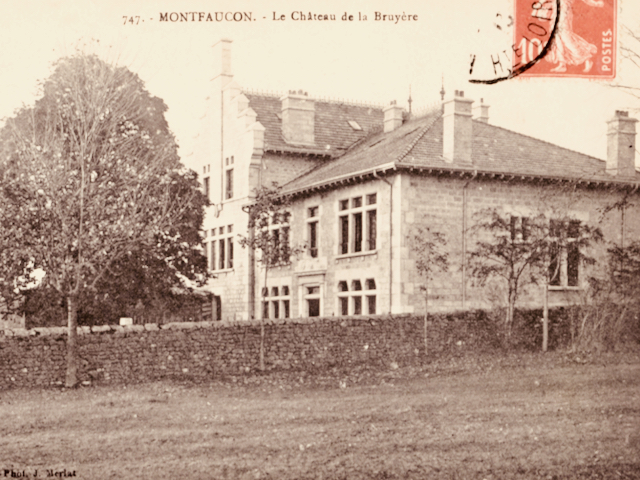 THE ORIGINS OF HEATHER IN MONTFAUCON-EN -VELAY
Since at least the 16th century the land of La Bruyère belonged to the d'ALLES family. Land was designated as La Bruyère-lès-Montfaucon at the western entrance to the village of Montfaucon. Slightly further south, a hamlet was called Bruas. This name is derived from bru with the augmentative suffix 'as', which means a heather-covered moor. There are many places in the region with names derived from 'heather'. The heather is indeed a low semi-mountainous plant which grows in a scattered way in the Velay region.
Discover the details of this history over the centuries from the comfort of an armchair…
The Château de La Bruyère en Velay has already welcomed many children over the centuries. Discover all the attentions that await them on site today by clicking here